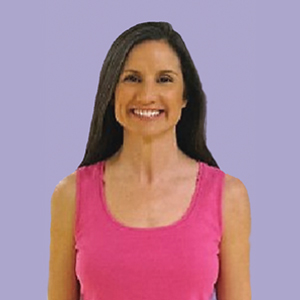 MY
PHILOSOPHY
Building your best foundation is the key to staying young and active. I help people improve their performance and quality of life through better movement. We focus on all components of fitness including core engagement, flexibility, body mechanics, stabilization, alignment, and balance.
ABOUT ME
I became a personal trainer in 1997 to share the power of fitness with others. I draw from years of experience as a personal trainer, life/health coach, medical/post-rehab specialist, triathlon coach, aerobics/yoga/Pilates instructor, and personal trials of back rehab.
Before becoming a personal trainer, I was a CPA.  My husband, Mike, and I love the White Mountains and we are hiking the National Parks.
SPECIALTIES
Well-rounded Fitness Programs for Adults
Managing Joint Issues & Health Conditions
Flexibility, Posture, Bone Density
CERTIFICATIONS/EDUCATION
A.S. in Exercise Science (Quincy College)
B.S. in Mgmt & Finance (Bridgewater University)
Personal Trainer (American Council on Exercise)
Post-Rehabilitation Specialist (Exercise Etc)
Medical Exercise Specialist (American Academy of Health, Fitness & Rehab Professionals)
Yoga & Pilates Instructor (YogaFit)
Aerobics Instructor (Aerobics & Fitness Association of America)
Health Coach (ACE)
Reiki Practitioner (Self Power Life Balancing Reiki)
TESTIMONIALS
"When I have had a particular ache or pain, Mary has drilled right down on it to get to the source and give me an exercise to relieve it." Nancy, age 67
"Mary helped me with flexibility…to become better at my golf game and in how I feel overall." Steve, age 60
"…my mental and emotional well-being have been strengthened also. Mary is a great life coach, and my life is better because of her." William, age 55
"Mary creates a program that works specifically for me…changing it often to stave off boredom. She takes the time to truly know my lifestyle." Heather, age 43