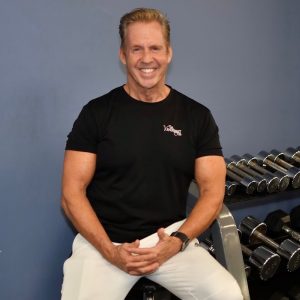 Background
My interest in becoming a personal trainer was the result of a serious injury sustained several years ago while working out. After going through many months of physical therapy I knew I wanted to help others realize the importance of exercise and the importance of proper exercise technique by becoming certified as a Personal Trainer.
Fitness Philosophy
Regular exercise needs to be an integral part of your daily life. Achieving muscle strength, balance and a strong core through a variety of exercises and weight training is especially important as we age.
Education/Certifications
Certified Personal Trainer, NASM (National Academy of Sports Medicine)
B.A., Framingham State University
Masters Program for Secondary Education from Bridgewater State College
Specialty
Proper weight training exercises and techniques
About Me
I am married with two boys ages 8 and 9 and live in Walpole.
Availability
Monday Evenings from 6pm-8pm and Saturdays from 7am-1pm